The best way to ensure your Hotel meets its performance goals is through working with quality staff that are engaged and committed to providing the best possible Customer Care.
Because Hospitality delivery has become more guest-centred than ever, it's important that your Hotel's staff are empathetic and friendly toward it's Customers. Hotel Employees who are engaged in their work are more likely to have this attitude.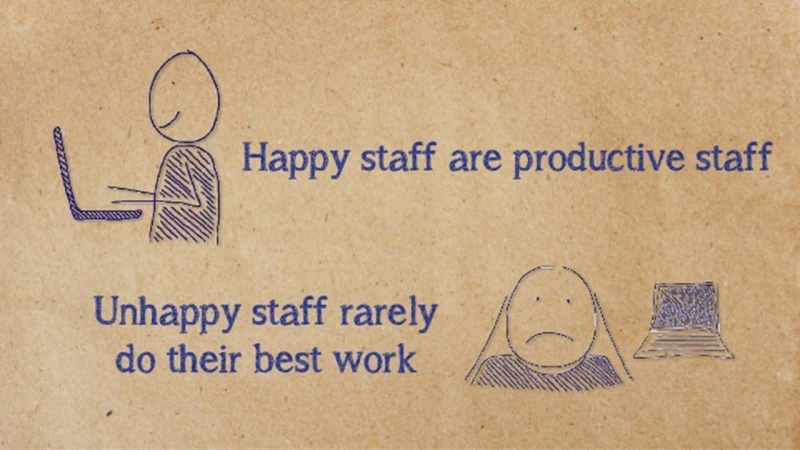 To foster an environment where Hotel staff feels engaged, it's key to take advantage of each employee's inner strengths and talents ... this will create a better environment for everyone, from Guests to Managers to Staff.
To achieve this approach, we must have the following three main objectives:
Appreciate and understand everyone's talents

. To keep workers fully engaged, it's important to learn about each staff member's work style and motivation, along with their goals and needs.

Identify the activities and tasks the people do best

. Find out where your staff members truly excel, so you can assign them to areas where their skills are most productive.

Make it easy for employees to improve on their unique talents

. Give employees opportunities to expand on their natural talents through their daily Hotel work. If you let people broaden their work scope, it may lead to improvements in many areas of your Hotel.
Such Strengths-based management has many benefits for Hotels, including:
Promoting teamwork

. Working as a team is important to achieving excellent Customer care. Knowing your staff members' strengths and weaknesses makes it easier to put together a team where people complement each other well.

Better delegation of responsibilities

. Hoteliers can more easily share the load with each other and collaborate with other members of their Hotel staff to improve Customer Care if they're aware of what everyone's capable of doing.

Awareness of specific roles

. If Hotel staff members perform job-related functions that align with their natural skill set, they're more likely to see exactly where they fit in the big picture of Customer Care delivery.

Remember: The only way that you'll truly know your Hotel staff's capabilities is to communicate with them on a regular basis. Speak with both management-level representatives and those on the front lines of customer care to get the clearest idea.

Your employees' talents are a resource you can easily access, so be sure to use them to your Hotel's advantage.